Books & Sales
All books are available on Amazon in Paperback & Kindle. A personally signed copy with a message is also available for all books, please message for further information.
Audio Products are available at the bottom of this page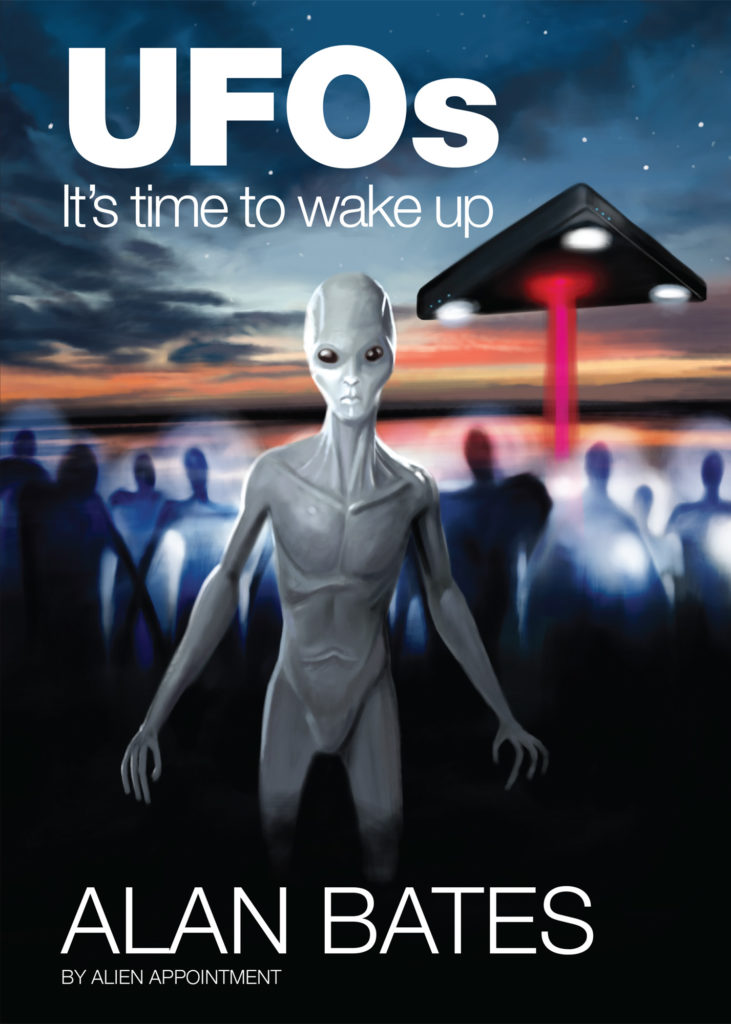 UFOs It's Time to Wake Up
My research during writing this book has directed me to some different topics that are not featured on the mainstream bookshelf including, Ancient Astronaut Theorists, Hitler's obsession with the Vril Society, Sleep Paralysis, Time & Interdimensional Portals and Ayahuasca & DMT. My interviews are global and I share genuine accounts of UFOs from pilots, soldiers, police officers and the general public who have had life changing experiences. The majority of my work is presenting previously unpublished UFO sightings but I also cover some of the worlds most popular events that are already in the mainstream media, for example Rendlesham Forrest and Roswell case files. I also offer the reader the consequences of the aftermath of full disclosure once Pandora's box is opened, what next? There are trillions of billions of galaxies and an infinite number of planets that could support life just like our own- and one-day humans will explore and colonise. Would this make us the extra-terrestrials!
To buy this book on Amazon now please click on the Amazon link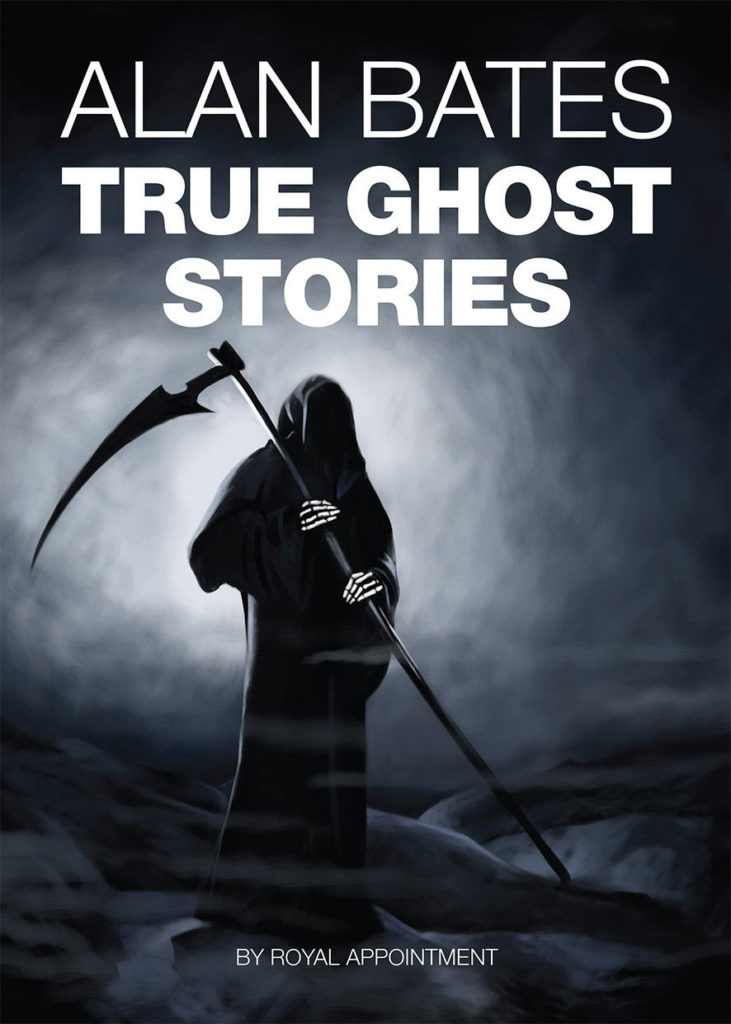 True Ghost Stories
This book contains the best personal experiences from well-known genuine psychics and mediums. Alan said: "I thought why not get them to tell you their scariest encounters", after all these are the people who are at the front end of the 'things that go bump in the night'. This book is their opportunity to share with you some amazing, thought provoking esoteric and generally frightening first hand encounters."

Lots of people in all walks of life including most cultures are fascinated to listen to or read a good ghost story. Whatever the reason may be, whether it is simply the mystery of the unknown, contemplation of our own mortality, or purely that as humans we just like that emotion of being scared?

In this book there are short stories from around the North West of England and North Wales and a list of notable places and locations that get the five stars of distinction in the world of the paranormal, plus places you can visit and stay for an overnight vigil. Also included is a handy ghost guide and safety check list to help set you up for your own paranormal adventure.

Alan writes about his own personal and family experiences and includes his paranormal diary from 2008. Alan said: "In this manner; I can vouch for the credibility of these stories as every rational investigation has been conducted to explain this strange phenomenon logically in a materially reductionist manner and only when all plausible possibilities are exhausted then it is placed into the unexplained mysterious file."
So, without further ado, sit down and make yourself comfortable, secure all doors and windows, check under your bed and let's begin by turning the page.
To buy this book on Amazon now please click on the Amazon link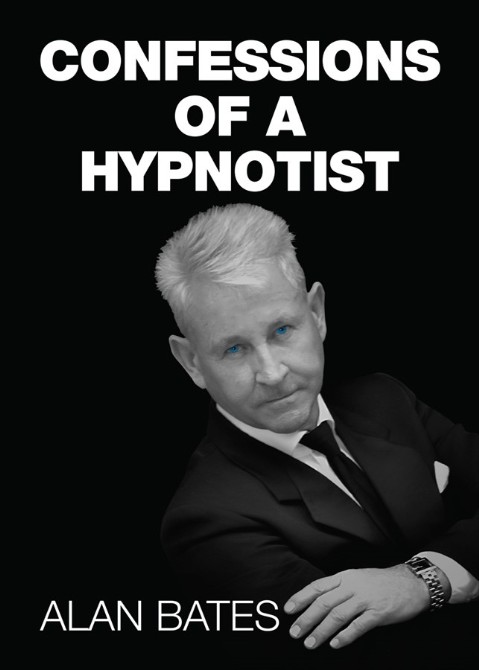 Confessions of a Hypnotist
The most broadcast TV hypnotist in the world shares his hypnotic secrets that will captivate, entertain and enlighten you. Confessions is a comfortable, easy read that will provide thought provoking questions about our lives and give you an insight of just how powerful our minds really are. Proving Einstein's theory, that we only use a small fraction of our mind and with the right tools we can unlock the potential to obtain results that we have only dreamt about.

Read about the sexual pleasure of one lady that has multiple orgasms on a click of her boyfriend's fingers, how an aging hippy was regressed back to Canada to meet God again. How a drug dealer got so high testing his cocaine that he forgot where he had hidden his illicit stash, and enjoy the emotional experience of the crippled young girl that walked again.

This book has been carefully crafted with true stories that will have your head shaking with disbelief, it will have you laughing out aloud wherever you read it, proving the old cliché "there's nowt so queer as folk" as a most fitting introduction to this book.

IMPORTANT; all the stories in this book are Non Fiction so therefore all names, locations and indeed countries are changed to give total anonymity. If you are reading this book please rest assured that all hypnotherapy sessions are 100% confidential and will never be discussed in public.

You now have an overwhelming desire to get comfortable, to sit back with a nice cheeky glass of wine, forget the worries of the world and join Alan as he guides you deep, deep into the psyche of the Human Being for it is now time to turn the page!
To buy this book on Amazon now please click on the Amazon link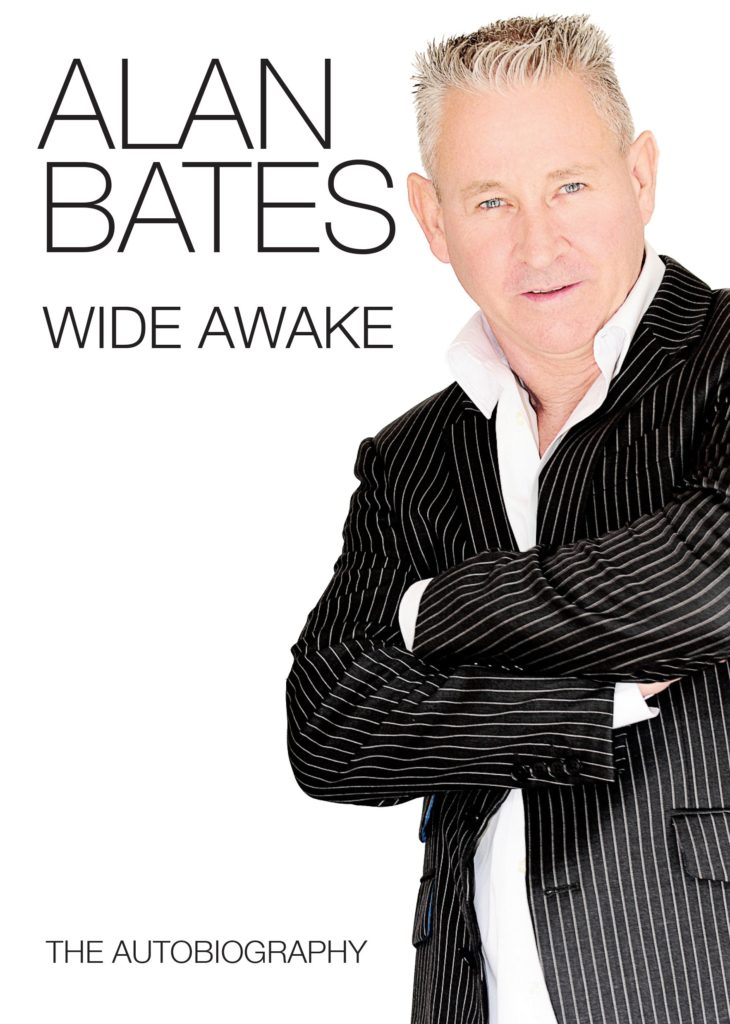 Wide Awake

This is the life story of one of the world's greatest hypnotists – Alan Bates. We find him first as a young English schoolboy with just one aim in life – to have as much fun as humanly possible, and at whatever the cost.

You should now be feeling the overwhelming desire to join Alan on his crazy adventure as he takes you through his tough yet crucially formative childhood. "Bates you are going nowhere in life!" (Head Teacher). Just how wrong can you be!

From virtually no qualifications and no future to discovering his talents as an entertainer, we watch as Alan's life takes an upward trajectory that takes him around the world – dining with royalty, ambassadors and high commissioners, even afternoon tea with the President of Malta – onwards and upwards to the very top of his profession.

He's been a toolmaker, disc jockey and broadcaster, cruised the Caribbean as ship's casino manager – but meeting the rich and famous and enjoying the finer things in life paled on discovery of his true talent and vocation, the art of hypnosis.
Skills were honed entertaining in tough back-street clubs before promotion to the giddy heights of theatre, television and, the ultimate pinnacle, the honour of royal performance. He had made it and had become one of the world's greatest hypnotists.

Read also about the life changing potential of hypnotherapy and the countless individuals whose lives have been improved and even saved thanks to Alan's skills. And discover the ghostly and psychic side of life (and death). Journey back in time via tales of strange past life regressions. Hear also Alan's disturbing first-hand accounts of exorcism, haunted houses, and a close encounter with a UFO.
To buy this book on Amazon now please click on the Amazon link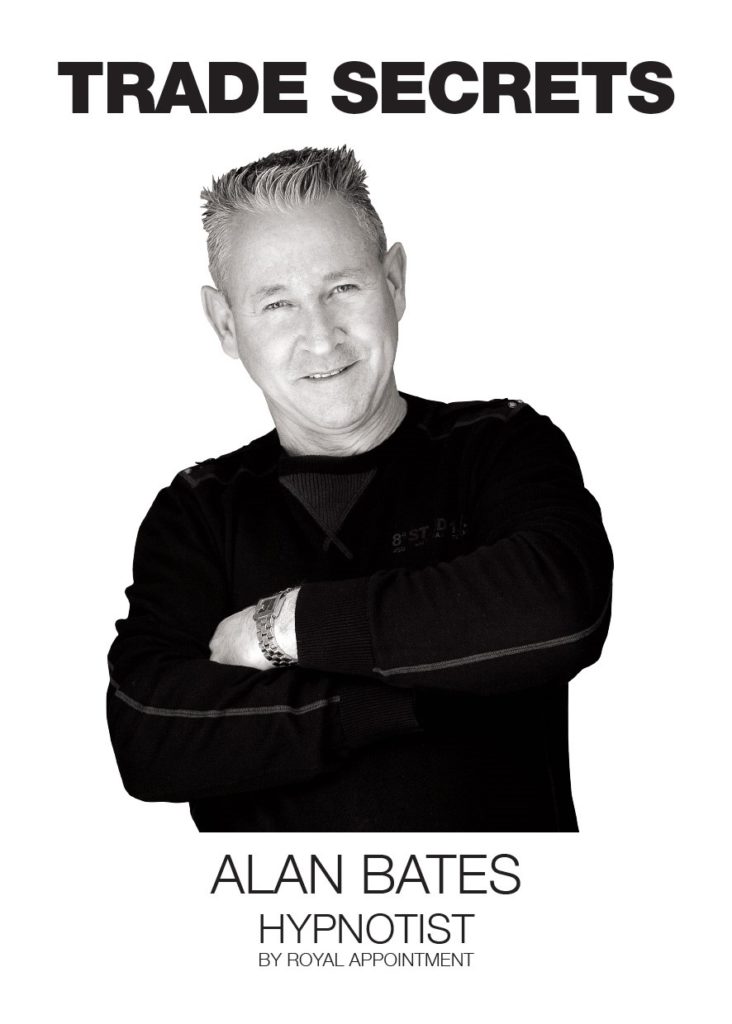 Trade Secrets
Would you like to learn the secrets to successfully hypnotise people, if so this book is your essential tool to prepare you with the skills required to induce a hypnotic trance.

It contains a lifetime of hard work, introducing the early pioneers, the EGO, preparation, and most important, the "how to do it" is all explained and presented in an easy to understand language. This book will prepare you for your apprenticeship into a unique world that may change your life forever.
Whether you are an amateur or a top pro with many years' experience or just hypno curious, this book will captivate you. The topics include the hypnotic induction, presentation, stage hypnosis, hypnotherapy, past life regression and lots more.

With over thirty-eight years of hands on experience in theatre, TV, corporate and university shows ALAN BATES commands an audience and this book will enlighten, entertain and enthral you.
To buy this book on Amazon now please click on the Amazon link



AUDIO THERAPY PRODUCTS
AUDIO .MP3 ARE CURRENTLY IN STOCK FOR: STOP SMOKING & LOSE WEIGHT NOW!

Audio .MP3's are available for download, once purchased through PayPal the product will be made available for download.
Gift Voucher. Why not buy a gift ticket for a loved one?

HOW TO PURCHASE For all purchases (except books which are available through Amazon) please pay via PayPal by clicking on the link below, login to your account and make the payment to info@alanbates.tv for download on the day of purchase.

All Audio products are priced at £ 10.00.
HANDY TIPS FOR GETTING THE MOST OUT OF YOUR THERAPY AUDIO PRODUCT

To benefit the rewards from the audio recording, only use it when you are mentally prepared, relaxed, and comfortable.
Do not use whilst driving or operating machinery. A handy tip is to ensure your phones are switched off and that you are not disturbed in any way.

Sit or lie in a comfortable position and clear your mind for a few minutes before starting the Audio. When you feel ready to start, focus only on the suggestions given. If you allow yourself to be distracted in the programme you will not achieve the state of relaxation required to enable the suggestions to work successfully.

If you are finding it difficult to concentrate or relax it may help to visualise a situation where you can detach yourself from your current mind-set and environment.

The content in the audio will guide you through the stages of relaxation assisted by relaxing music. At a given stage, hypnotic suggestions have been added to assist you achieve the results that you require and to help change your mind set. 

At the end of the audio recording you will be instructed to wake up feeling very refreshed. If required you may listen to this audio as many times as you wish.

Why not buy a Therapy .MP3 as a gift for a family member or friend, it may be the best present you can give!