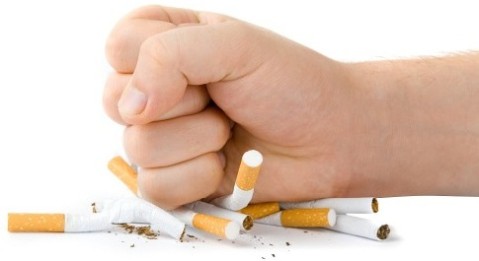 To give up smoking tobacco and weed can be one of life's greatest challenges. As an ex-cigarette smoker Alan knows just how difficult it can be but it can be achieved, it really can and naturally by using the power of our mind. 
Smoking tobacco products is a killer and you are never too old to give up. Alan boasts about stopping thousands of people around the world because the fact is he has, results speak for themselves.  Smoking is now frowned upon in most civilised countries and is seen as socially unacceptable.
Smoking weed has become almost socially acceptable with lots of countries legalising it and such becoming the norm. There are some medicinal benefits that cannot be denied however, smoking weed on a regular daily basis can seriously damage ones mental heath resulting in psychosis, paranoia and if mixed with tobacco that person is classed as a smoker. Hypnotherapy can play a truly important part in helping stop the habit and addiction.
The addiction, associations, craving and habit are engrained deep in the subconscious mind and the body relies upon a hit throughout the waking day. Stress, boredom and emotions are just a few factors that make you smoke, apart from the natural habit and addiction. The therapy includes no changes in your daily eating habits (No weight gain), removing the nicotine addiction and craving, retraining the mind to live without associations with cigarettes and daily activities such as comfort smoking, stress and anxiety, taking a break, after dinner or out socially. By retraining the subconscious mind, it is possible to give up smoking instantly using hypnosis. Alan frowns upon hypnotherapists who suggest several suggestions are needed to stop smoking. Be very wary of therapists who claim to guarantee to stop you smoking, Alan is at the very top of his profession and lives in the real world and would never claim to be able to guarantee this to any of his clients. After one professional session of hypnosis it will either work or it will not. It does not work for everybody, but then neither do other remedies such as acupuncture, patches, drugs and good old will power.
A complimentary £30-00 Stop Smoking audio mp3 backup is included with every session.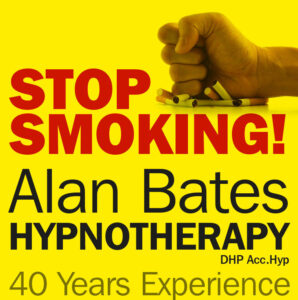 Attending a clinic one to one appointment, or a larger group stop smoking session with Alan may change your life. With over thirty year's hands on experience and a proven track record, Alan knows what works and what doesn't.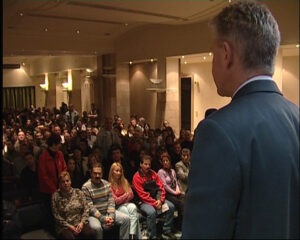 The short videos below are a sample of group stop smoking sessions that Alan conducted on television and an informal session in Bali, Indonesia both achieving excellent results.